Limited Time Offer :
Free Shipping on Orders Over HK$1,000
The Pour-Over, Perfected – Miniature Style
Fellow Stagg Mini Pour-Over Kettle's beautifully functional design kicks your brewing up a notch. Enjoy an intuitive, steady pour with Stagg Mini's precision pour spout. Keep track of temperature with a built in brew-range thermometer. Pour at an even, slow pace with Stagg Mini's counterbalanced handle that moves the center of mass back towards your hand.
Key Features about Stagg Mini Pour-Over Kettle:
Brew Range Thermometer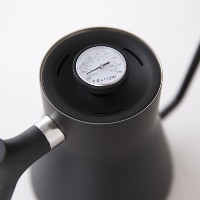 The red range highlights optimal brew temperature between 195 and 205 degrees fahrenheit (or 90 and 96 degrees celsius).
Precision Pour Spout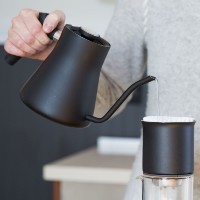 A slow and steady pour wins the race. Stagg Mini's spout is designed for the optimal pour-over flow rate.
Counterbalanced Handle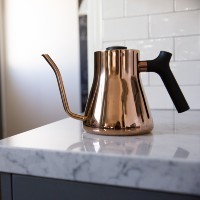 Back that mass up. Stagg Mini's weighted handle shifts the center of mass closer to your hand for an easier pour.
Product Specs:
Materials: 304 18/8 Stainless steel body
Capacity: 0.6 Liter boiling capacity.
Compatibility: Only electric range compatible. Please be aware that placing product on rough or unclean surfaces, as well as normal daily use on cooking ranges, will damage finish on bottom of kettle. This is normal wear and does not affect functionality. Slight discoloration on bottom of copper Stagg Mini will occur when used on electric stoves.
Cleaning: Not dishwasher safe. Wash with warm soapy water. Do not use abrasive soaps, cleansers or scouring pads.